Hey!
2 years ago, we started building Ente to provide a safe space for our families to store their memories. It's been a beautiful journey so far, and we've learned a lot more about what photos mean to us and our customers.
Since launch, the loudest feedback we heard was the need for a single subscription to manage a whole family's photo storage needs.
To that effect, today we are happy to announce the launch of Family Plans.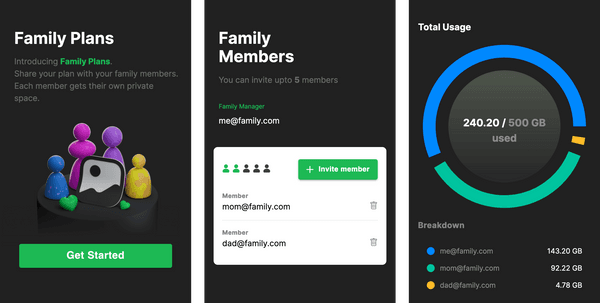 As a paid customer, you can now share your storage space with your loved ones, at no additional cost. You can access this feature by tapping "manage family" on your subscription page.
We hope this will let you derive more value out of your subscription while giving us an opportunity to serve your family.
If there's something we can do better, please let us know, we would love to. Join us on Discord or say hello on Twitter!